Handmade Wooden Three Step Jewelry Box Indian RoseWood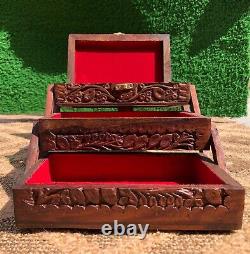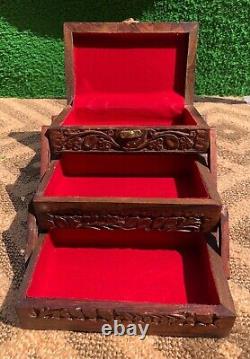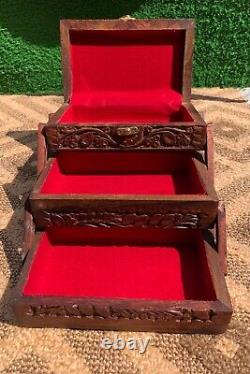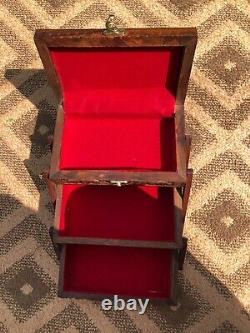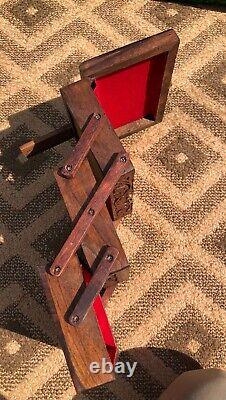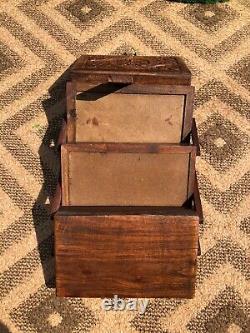 Hand-made jewelry Box Indian Rosewood Wooden 7.8 x 5.2 x 4.9 Inches NEW Gift. Hand-made Indian rosewood Wooden Jewelry Box Organizer With Clean Trim Design. Perfect For Treasured Family Heirlooms And Baubles Alike, This Jewelry Box Is An Essential Addition To Your Vanity. Showcasing A Georgian Indian rosewood Wood Finish And 3 Drawers, This Design Brims With Feminine Appeal. Dimensions: 7.8 inches x 5.2 inches x 4.9 inches. 3 Drawers: Suits for Necklaces, Bracelets, Earrings, Ear Studs, Hairpins, Cuff Links and Other Jewelry. Polished Drawer Pull and Hardware. Trim Consists of 100% Man-made Material.
You will receive 1 Jewelry Box.