10 Slots Watch Display Case Walnut Wood Glass Top Jewelry Box Collector Men Gift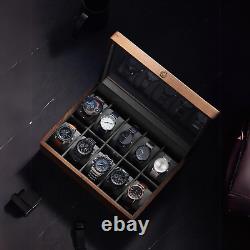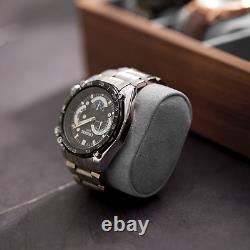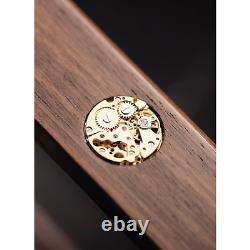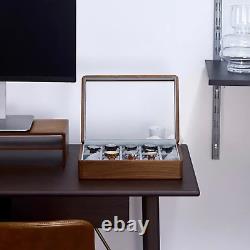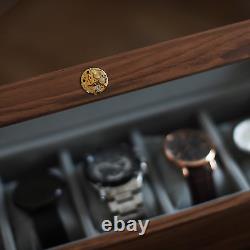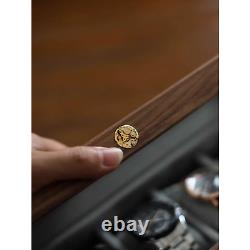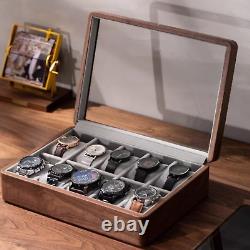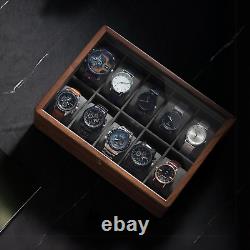 There are four options available for this listing. STYLE 1: 5-SLOT BOX WITH SMALL PILLOWS. STYLE 2: 5-SLOT BOX WITH LARGE PILLOWS.
STYLE 3: 10-SLOT BOX WITH SMALL PILLOWS. STYLE 4: 10-SLOT BOX WITH LARGE PILLOWS. Pillow: 19.8 cm circumference. Approximately 12 (30.8 cm) in length.
Approximately 4.9 (12.4 cm) in width. Approximately 3.3 (8.5 cm) in height.
Approximately 9.8 (24.8 cm) in width. Solid Black Walnut Wood, Glass, Stainless Steel Hardware, Plush Fabric and Foam Inserts. A unique feature of this case is the elegant watch mechanics that sit nestled in the face of the box, creating a luxurious effect. Present your collection of elegant luxury watches in style with our Solid Black Walnut Wood Watch Display Case.
Crafted to perfection, this exquisite case features a sleek glass display top, adding a touch of sophistication to your timepieces. It's adorned with stainless steel hardware for a modern aesthetic, while the plush fabric and foam inserts, with meticulously designed watch pillows, cradle your watches in the utmost comfort and safety. Elevate your watch storage with this luxurious showcase, where timeless design meets impeccable craftsmanship.