Display Case Cabinet Compatible with Hot Wheels 164 Scale cars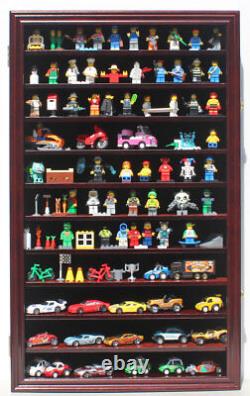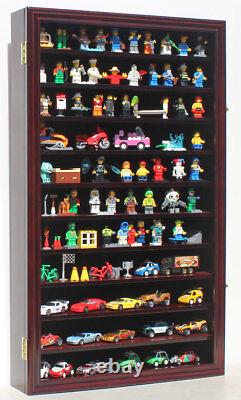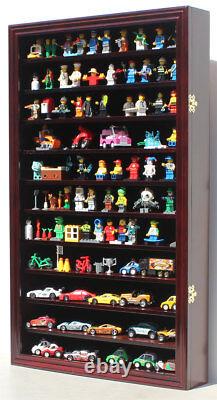 Matchbox / Hot Model Wheels Display Case Cabinet with Kid-Safe Crystal Clear Acrylic Door, Hardwood Frame. Item shown above: Mahogany Finish with a glossy protective coat (Hot Wheels are not included).
The picture speaks for itself. Made of Natural crack-proof hardwood. A great way to display your hot wheels collection. Every OTHER shelf is removable. Fine fabric matted background to create a elegant display.
Sanded repeatedly to achieve unmatched smoothness surface and fancy appearance. Holds 60 Hot Model Wheels (regular size). Kid-safe acrylic door to protect from dust and damage.
Wall Mounted (bracket installed in the back for hanging). Dimensions: 26.5"H X 16"W X 3.25D Weight (net): 10 lbs. Dimensions: 26.5"H X 16"W X 3.25"D (outside), Interior: 15.25"W, 2.3"D space between rows: Top row is 2.25"H, 2nd to 11 rows are 2H. With one shelf removed in between every 2 rows the height is 4.25H.