Handmade and Luxurious Mix Mother of Pearl inlay wooden jewellery storage Box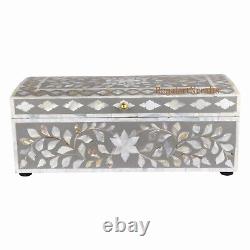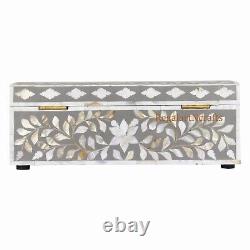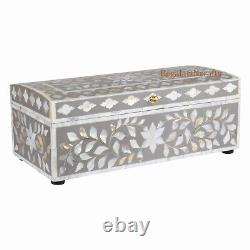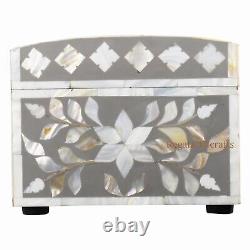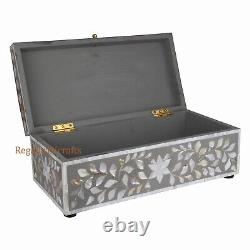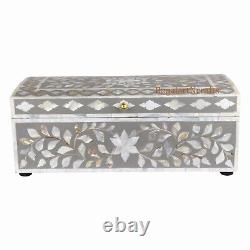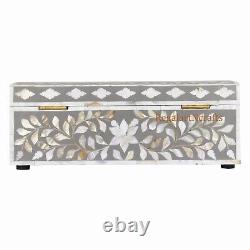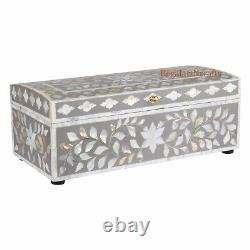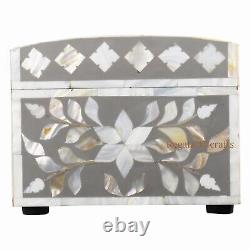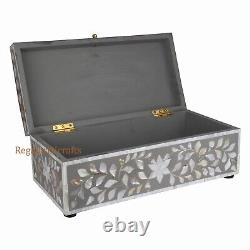 Introducing our exquisite MOP Inlay Jewelry Storage Box, a perfect blend of elegance and functionality. Meticulously handcrafted with intricate MOP inlay patterns, this box showcases timeless beauty. The opulent design and sturdy construction make it a captivating home for your precious jewels, adding a touch of sophistication to your vanity or dressing area. Care instructions: Wipe clean with a dry cotton cloth. Keep protected from water and direct sunlight.
We also recommend putting a small amount of furniture wax / Vaseline onto your inlay piece from time to time to ensure that the coloured filler does not dry out. The primary color is fixed and cannot be changed.
It will come in the elegant "MOP" color by default. The secondary color is customizable to your preference. You can choose it from the color dropdown or send us through the personalization option. Can be customized in any size/color/design according to the customer's requirement.
There may be color variation due to the difference in resolution of the photo & the actual color. Our all products are 100% insured, if items received completely damaged or not repairable then we will. Provide you the replacement of the same product.
The customized product cannot be canceled in any situation.