Handmade Thuya Wood Jewelry Watch Box Organizer with Key, Wedding, anniversary gif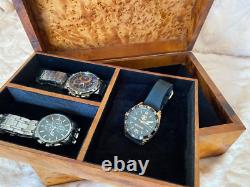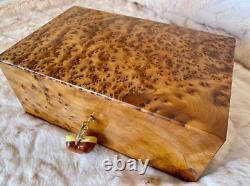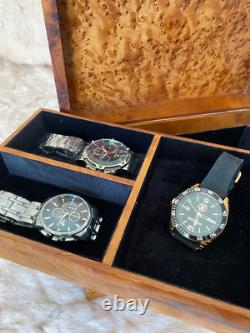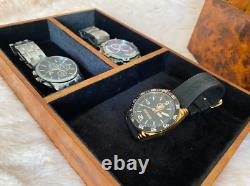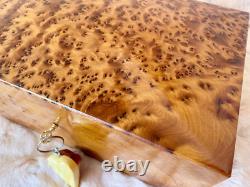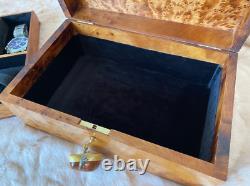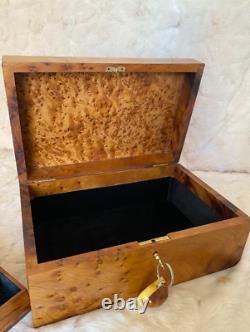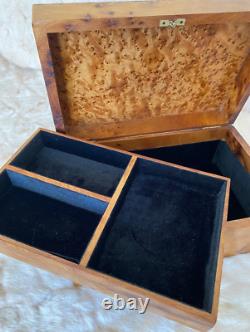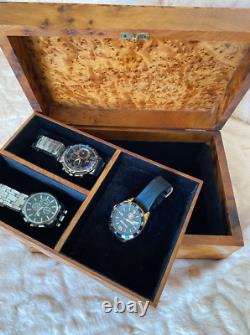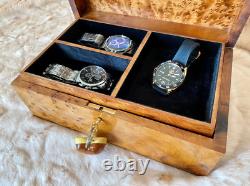 This beautiful handmade Thuya wood jewelry watch box organizer is perfect for storing and displaying your favorite jewelry and watches. The box is crafted from high-quality Thuya wood, known for its unique and intricate grain patterns. The box features a lockable lid with a key, ensuring that your valuables are safe and secure. The interior of the box is lined with leather material, protecting your jewelry and watches from scratches and damage.
The box has multiple compartments and slots, providing sample storage space for all your jewelry and watches. Length: 28 cm - 11 inches. Width: 18 cm - 7 inches. Height : 10 cm - 4 inches. Has a beautiful Moroccan design that will add a touch of elegance to any room.
Whether you're looking for a gift for a loved one or a special treat for yourself, this Thuya wood jewelry watch box organizer is sure to impress.