TAWBURY Mens Watch Box Display Case Wood Luxury Organizer 12 Slot PU Leather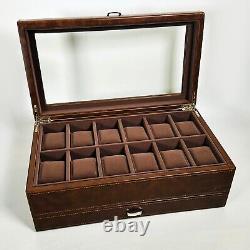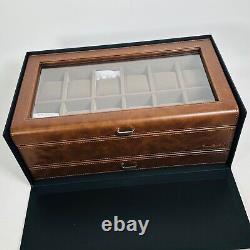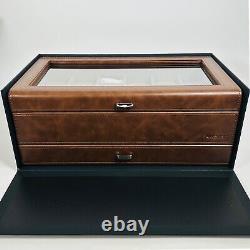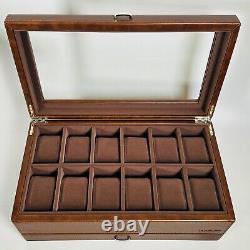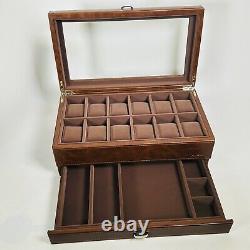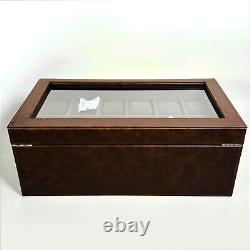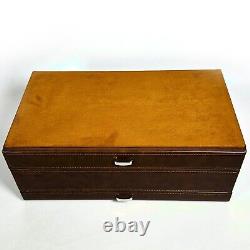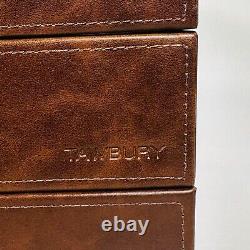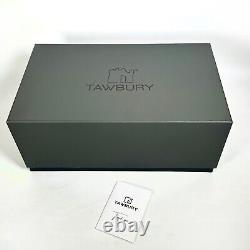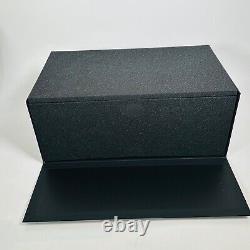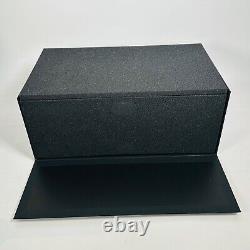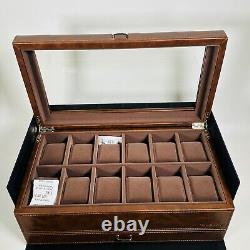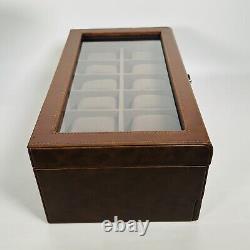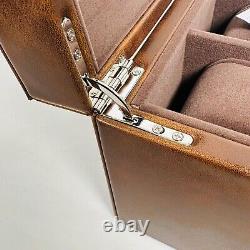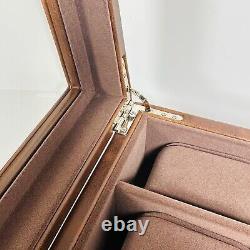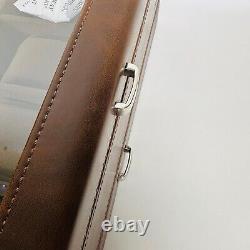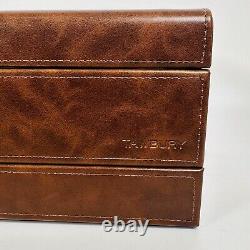 TAWBURY Mens Watch Box Display Case Wood Luxury Organizer 12 Slot PU Leather. Sturdy and Durable - Crafted with exceptional quality, our watch box is built to last, ensuring your cherished collection remains safely stored for years to come. Designed for Large Watches - Worried about your watches scratching against each other? Our watch box features extra wide pillows measuring 2/50mm, making it suitable for storing large watches.
Proper Watch Storage - Research suggests that storing watches with the dial facing upwards can extend their lifespan. That's why our focus is on creating watch boxes, not watch winders.
Convenient Lock-Free Design - While a lock may seem useful, our experience with various watch organizer locks has shown them to be unreliable or easily bypassed. We prioritize your convenience and peace of mind. Display Your Collection - With a large glass display window, our watch case allows you to showcase and admire your collection without needing to open the box. It even charges solar-powered watches.
Scratch-Free Protection - While organizing and displaying your watches is important, our top priority is ensuring their protection. The plush velvet-lined interior of our luxury watch case keeps your watches in pristine condition.
The Perfect Gift - Our Bayswater 12 watch case for men comes elegantly packaged, making it a perfect gift. Capture that special unboxing moment with your camera ready.
ALL products are on hand and in stock. If you need to cancel an order, please do so on the order level, not by sending a message.