White Wax Wood Watch Case Box Organizer Case 6/10 Slots Storage Box Display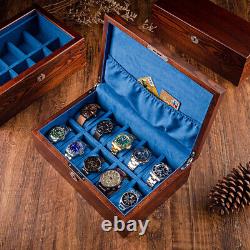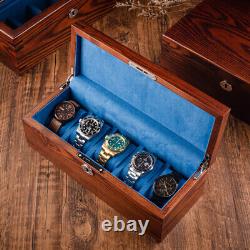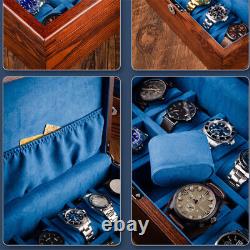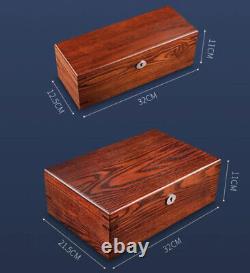 Product name: White wax wood watch case. Table box material: White wax wood solid wood Inner lining material: suede cloth Component material: electroplated alloy Product specification: 6 slots/10 slots (the size is shown in the listing picture) Product process: mortise and tenon process Elastic storage bag The box lid comes with a storage bag that can hold items such as necklaces or cards Alloy lock core assembly Electroplated alloy, waterproof, non rusting, durable, comes with a key.
Suede velvet lining The touch is delicate and soft, effectively protecting the watch from wear and tear. Bracelet/Watches displayed in the listing pictures. The parcel only includes the watch box itself shown in the listing.