Mother of pearl Wooden Jewelry Box Vintage Blue Ring Organizer Lacquer Keepsake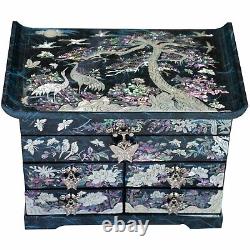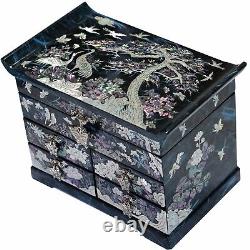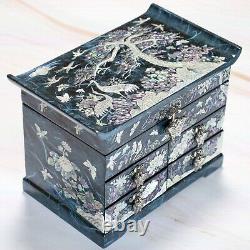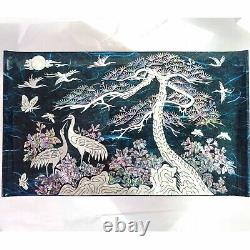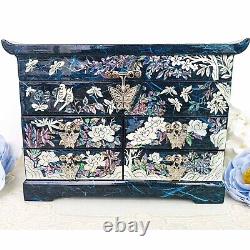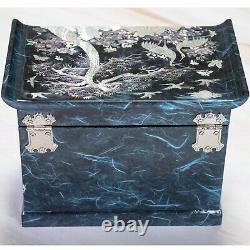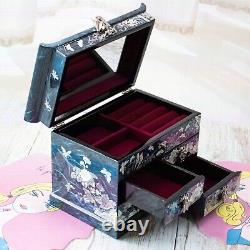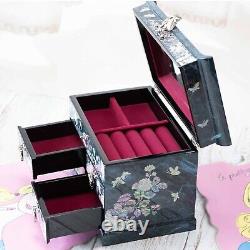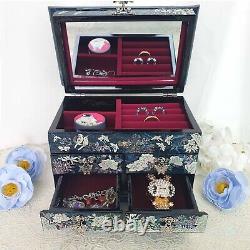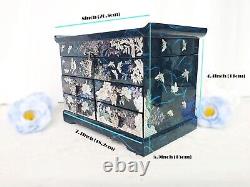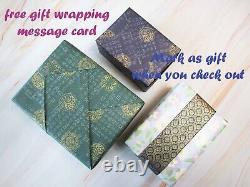 Length: 4.8 Inches; Width: 8 Inches; Height: 5.9 Inches. Aterials : Abalone shell, Lacquer wood. EXQUISITE DESIGN AND ILLUNINATE COLOR. The characteristic of this handmade Asian jewelry box is that artisans thinly sliced mother-of-pearl and created some patterned shapes as design. Product having the delicate pattern effect of mother of pearl which emits the brilliant light like a pearl.
The jewelry box consists of three layers, enough to hold all your accessories. Upper ring tray holds 10 to 12 rings and lower drawers enough for bracelets, necklace and other jewelries.
When you place your items inside of jewelry box, you will find that there's velvet lining inserts that work to keep the interior of lacquer jewelry box free from scratches and damage. Commonly use as antique storage, Lacquer jewelry box, storing Memorabilia. The lacquered wooden box inlaid with mother-of-pearl decorated with a pattern of phoenixes, birds, flowers, crane art and pine trees is one of the masterpiece works that represent mid-Joseon Najeon-chilgi.
This lacquered wooden box features an ogive-shaped frame on the lid. Lacquer crafts (lacquer box) are time and labor intensive. It takes several months to extract lacquer from the lacquer tree, purify it and make wooden box into paint. Afterward, the production requires yet more patience, repeating the process of painting and drying.
The passage of time is piled up in a single piece of lacquerware, some of which have survived for thousands of years.