Pistol Presentation Custom Display / Storage Case for Browning FN M1905.25 Auto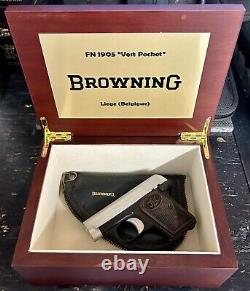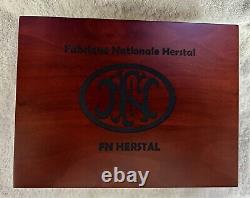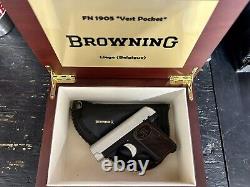 This beautiful presentation box is the perfect way to display and store your Browning FN M1905. The box is made of high-quality wood and features a brown and cream color scheme. The interior is padded to protect your pistol, and there is one pocket for storing accessories.
The magnetic locking mechanism keeps your pistol secure, and the box is easy to open and close. This custom display/storage case is perfect for collectors or anyone who wants to show off their Browning pistol in style.
Pistol and Black Leather Browning pistol case are not included.