Tiered Wooden Produce Display Fresh Market Fruit Rack Supermarket Wood Bins Rack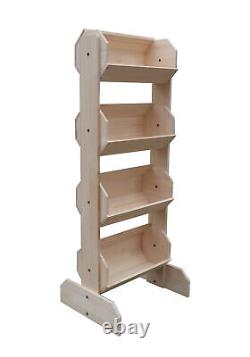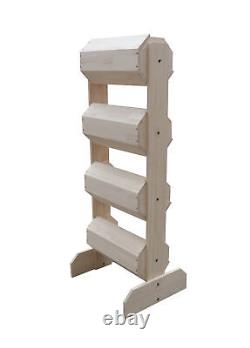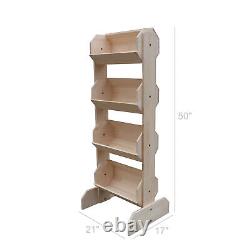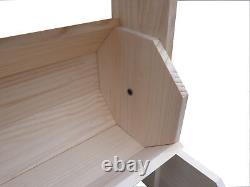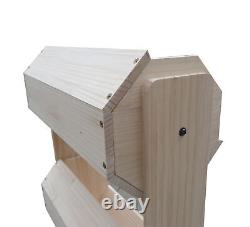 This 4-tiered beautiful wooden display is perfect for stores, restaurants, and even your home. It has a beautiful rustic design and will bring a country vibe to wherever you put it. At 53 tall, it has 4 bins, which are slanted for ease of use. This display is perfect for items such as candy, food, hardware, and other small items.
Specifications: Overall Width x Height x Depth 21.0" x 53.0" x 17.0 Weight 25.0lbs? Compartment Width x Height x Depth 17.5" x 9.0" x 6.5 Number of Tiers 4.0. 19407 tierd wood display basket stand bakery grocery rack Instructions?? on youtube to locate the video.