Wedgwood Wood Display Shelf Jasperware Dancing Hour Black Cabinet Case England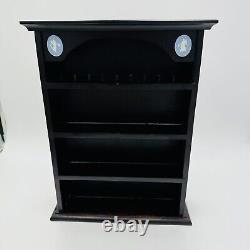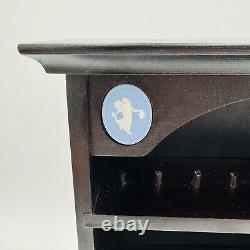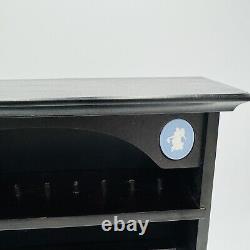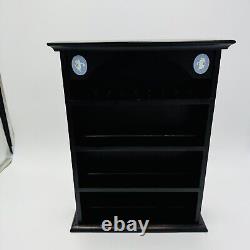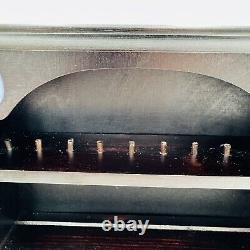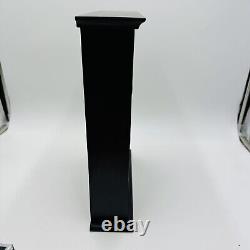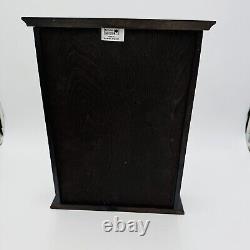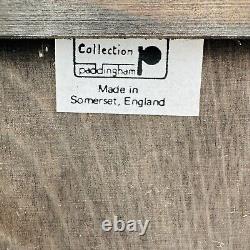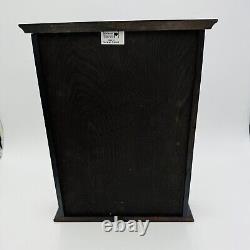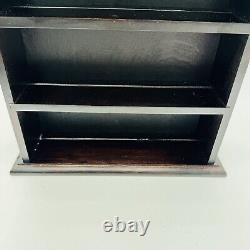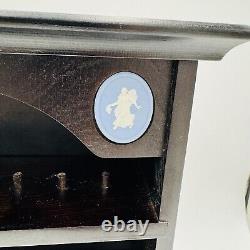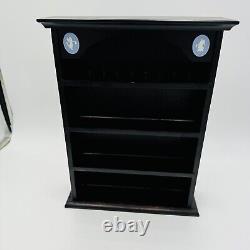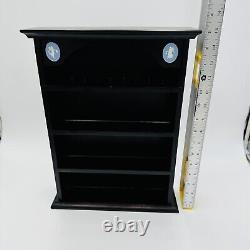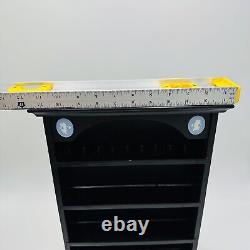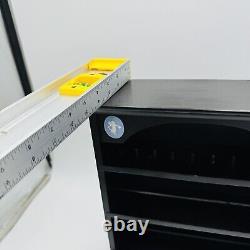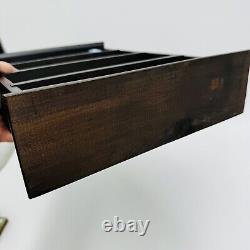 Wedgwood Jasperware Black Wood Display Cabinet Case Shelves for Thimbles & Small Wedgwood piecesThis wonderful display piece comes from my own personal collection. It is a display shelf that is dyed black wood with 2 jasperware blue female angels with wings. The top shelf I always thought was for thimbles, and there are 9 little wooden posts on the shelf. The following 3 shelves have a plate notch across the back of each shelf. Please look at all of the close up photos. It can sit on a shelf or hang on the wall.
It is just over 15" tall, 11 1/2" wide at the widest and 3 1/2 deep at the deepest. It has a label on the back "Collection" something "Made in Somerset England" and someone wrote on the label TELVA 1987. It is in good condition.